The Flamingo Crossing Llamas
Our newest baby girl cria
(that's what baby llamas are called)
is named Pippi Llamastockings

Mona Llama is
Pippi Llamastockings' mom.
---
This is Dolly Llama.
She is the mom of Pico
who we traded to get
Mona Llama who is Pippi's mom.


And this is Leah.
She is our friendliest llama.
---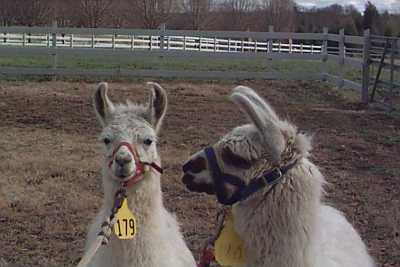 These are our first llamas
when they were about 6 months old.
Cita is on the left and Tia is on the right.
---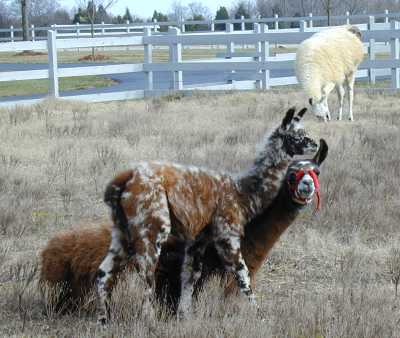 Pippi is trying to get Mona to play while Cita grazes in the background